In studio vocal coaching
 From mask, to consonants, phrasing and pitch, singers who are repeatedly vocalizing their lines incorrectly can become discouraged.  This can lead to a less than stellar performance and the dreaded, "just apply less power to get it done" approach. Avoid this. Learn how tiny, real world corrections can take even the most inexperienced singer from lack luster to fantastic. Giving you a MUCH more consistent, pro sounding vocal while saving lots of time and dispensing with negative vibes. Scotty Mac explains the 6 key factors to a great vocal performance to the whole team. This way, engineers, producers and vocalists can communicate using real terms and avoid the miscommunication and confusion that can destroy the moral and vibes in the studio.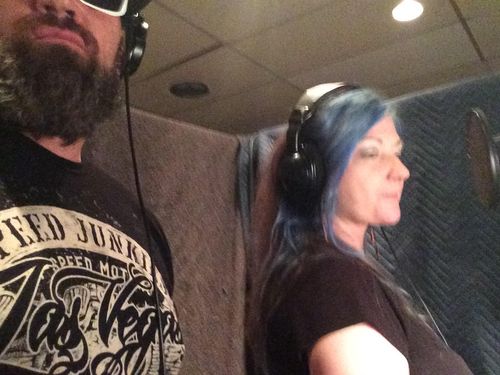 Production Services
Pre-production is a key (and often overlooked) part of developing your band's sound. For a set number of days, Scotty Mac will spend time intimately dissecting your groups music prior to hitting the studio, helping develop and arrange the songs for maximal impact. Since this process can be invasive it is important to understand that EVERY facet of your sound will be inspected in great detail. The process is arduous but also VERY rewarding.  Contact us for a custom quote.
Having developed intimate music industry knowledge over 17 years of exposure, Scotty Mac is available for consulting. Whether it's questions about touring, where to invest your money for maximal effect, or where to begin in regards to your own career,  advice can be a great place to begin. Contact us to schedule a phone call.